Our Custom Homes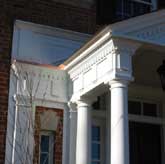 Frontenac Builders offers several alternatives to our clients. We can build your plans or ours on a lot that you own or a lot in our inventory. If these are not quite what you have in mind, we can work with you to find just the right building site for your new home. With the assistance of our architect,
we will personally assure that your custom home meets your exacting specifications
.
Frontenac Builders' services include substantial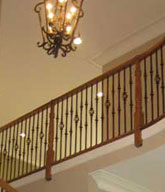 remodeling and expansion projects as well. If your present home requires updating or more space, or if you are acquiring an existing home in need of a facelift or expansion, Frontenac Builders will work with you to create exactly what you have in mind. We are experienced in converting tired homes of good structure into "all new" homes with the latest in spaces and amenities.
If you would rather avoid much of the construction process or need to move in soon, Frontenac Builders has portfolio homes in various stages of completion from which to choose. We design every portfolio home based on our experience and knowledge of homeowners' expectations, and build each home as if it were for ourselves.
Visit www.fumagalli-architecture.com